19 Mar 2014
Review: Media Temple – Premium WordPress Hosting
Media Temple (MT) is one of the primary web hosts that I get the pleasure of dealing with. Their DV servers are nice and their support is awesome. Their Grid Server hosting, though? Not so awesome. It was often slow and finicky, plus had odd caching issues.
Today, I get to play around with their recently added Premium WordPress Hosting! How "premium" is it really? Well, let's find out…
General Information
— Install up to 3 WordPress instances
— Automatic WordPress updates (core + security)
— 20GB SSD storage
— Unlimited bandwidth
— Custom control panel
— Automatic backups
— Automatic malware scans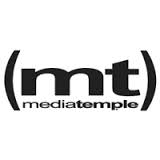 With WordPress-specific hosting, servers are generally optimized to work with WordPress.
First Impressions
Their POP/IMAP and SMPTP info use a *.gridserver.com address. Hopefully that's the only similarity to the Grid Server (GS) Hosting I encountered before.
A custom panel exists for managing all the WordPress websites. This means that you do not get access to Plesk or cPanel. Their administrative panel is very simplistic. Do not expect much from it. This should not be an issue though. If you are purchasing WordPress hosting, then you don't need all the bells and whistles that come with more advanced administrative capabilities.
The custom panel is very bare-bones and simplistic in its appearance. This isn't a bad thing though, as it just puts more emphasis on the fact that it's easy to use and has been streamlined for that purpose.
Adding new websites or cloning existing ones is easy and takes but a few clicks.
The hosting is fast.
There are staging environments available for if you want to do development in private.
The MediaTemple WordPress comes with a special plugin for staging and development. It allows users developers to sync and stage WordPress sites.
A "Flush Cache" option is available by default.
Target Audiance
Who is this type of hosting for? Bloggers who want more advanced capabilities from their WordPress than is supported by WordPress.com's hosting. This includes custom themes, plugins, SFTP, and more.
Closing Thoughts
WordPress hosting, in general, is more expensive than it should be. Hosting companies are riding the WordPress bandwagon and utilizing the buzz to offer hosting plans around it (some of which cost more than regular packages for no legitimate reason).
If you don't mind paying $30/month for unflexible hosting, then this particular service fits the bill well, as it will address your WordPress hosting needs quickly and efficiently. Then again, $30/month elsewhere may get you more for your money (but you lose out on the excellent MediaTemple support).
Update: It is now… slow. It moves sluggishly and even times-out to a white screen often. The client using this service has a simple website with almost no plugins installed as well, so it's not like the service is being pushed even closely to its limits. Unfortunately, this "premium WordPress hosting" now gets a big thumbs down from me, just like the grid hosting. I hate to say it, but the only service I would approve of, is their DV hosting, which is, by and large, amazing. I do not recommend this hosting.
Update (8/4/2014): It's getting worse. At times, you are unable to even access anything in the wp-admin backend. It'll show a white screen. Also, I encountered an odd issue where those using Firefox were getting served an old copy of a listing page, even after cache clearing and even when it was the user's first time viewing the website. Internet Explorer and Chrome users did not have this issue. Flushing the DNS occasionally fixes this issue, otherwise you must play the "waiting game". Like a dog with rabies, you should stay away from this hosting.
Grade: F
Comments