27 Nov 2013
Verio – My Least Favorite Web Hosting Provider (Review)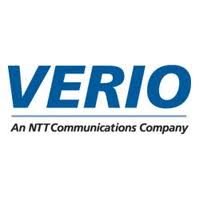 Uh oh! It's that time again! Remember how in my post titled GoDaddy Woes – Legacy Economy Package Cannot Be Upgraded For cPanel how I mentioned there were issues with Verio I'd likely bring up soon? No? Oh. Ok.
Well, the time has come, as they continue to provide terrible customer support to their customers.
A client of mine has had hosting from them for around 10 years. Obviously, it's a legacy account on an old hosting package — so if they need any type of support, Verio generally tells them that they're out of luck because of their old hosting package and tries to force them into a very expensive support call / upgrade.
That alone is typical of some of the less than favorable hosting companies.
But what bothers me the most is the response time of Verio when it comes to their ticket system. My first ticket took 24 hours. Ok, that's fine. My next ticket — it has been over 5 days with no response even still.
Even more, their responses are always extremely unhelpful. If they aren't trying to dodge helping the user, then they are trying to tell people that they don't know what their doing and that it's their fault in a very condescending manner. Generally, they don't even seem to read the message.
If you want a hosting provider that is prompt and helpful with their responses, then get hosting from MediaTemple or KnownHost. They are extremely knowledgeable and even tell you how they fixed the issue at hand.
For MediaTemple, I recommend their DV servers. Check out MediaTemple – Grid Server VS DV Server – Review for more info as to why!